About David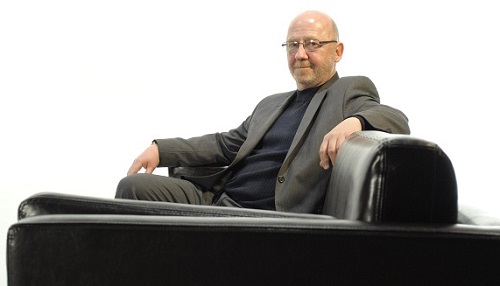 David  began practicing law in 1980.  He obtained his BA at the University of Toronto and his law degree at Osgoode Hall Law School.  David's first ten years of law were focused on Civil, Family and Criminal trial work.  In 1992 he restricted his practice to Family Law and has exclusively acted as counsel in that field since. 
David is a strong advocate of early resolution through pre-court negotiations.  He has studied, trained in and consistently applies alternative dispute resolution techniques to resolving disputes between separated couples.  He has a record of success in achieving reasonable settlements.  However some disputes simply cannot be resolved through agreement. A client then needs a lawyer who can skillfully run a matter through the courts.

David has a reputation for being such a lawyer. The majority of his clients come to him as a result of referrals from other lawyers or previous clients. David frequently represents clients before the Superior Court in Hamilton, Milton, Brampton, Newmarket, Guelph, Kitchener, St. Catharines, Stratford and Welland.  He has acted on behalf of parties who wish to appeal or defend against the appeal of their trial result on numerous occasions before the Ontario Court of Appeal.
David was also a Children's Lawyer.  He was a panel member for the Hamilton Region of the Office of the Children's lawyer from 1985 to 2010.  Over those 25 years he represented hundreds of children who found themselves embroiled in custody/access disputes or Children's Aid matters.  David's experience in representing the interests of these children has enhanced his ability to assist parents in finding solutions to parenting disputes without the need for sometimes harmful and always expensive court battles.
David is married and has two adult children.  He is a "Biking Barrister" and one of the founding members of the annual Miles for Smiles charitable cycling event which has been raising funds since 1993 in support of two Hamilton emergency shelters for homeless youth in conflict with the law. He decided at age 57 to learn to play the saxophone.
Practice Areas
Domestic Contracts
Cohabation Agreements
Separation & Divorce
Common-Law Relationship Claims
Custody/Access
Child & Spousal Support
Property Division
Personal Safety
Protection of Assets
Certifications & Memberships
A trustee of the Hamilton Law Association for six years and is a past President of that organization.
A member of the Hamilton Area Committee of the Ontario Legal Aid Plan.
For eight years an executive member and for two years Chair of the County and District Law Presidents Association, (the provincial organization that represents Ontario's 46 County Law Associations).
A member of the Legal Aid Provincial Advisory Committee on Family Law.
A member of the Attorney General's Child Support Guideline Implementation Committee.
A member of the Attorney General's Committee on the Expansion of the Unified Family Court.